These layered oil paintings, and drawings populated with sketched detail, have ways of mapping and spiritual narratives as their long term themes. Intended as images for the imagination, their overall purpose is as, or for, a place for pilgrimage where all kinds of spiritual journey are possible. For this the pictures draw on the qualities of medieval maps and frescoes.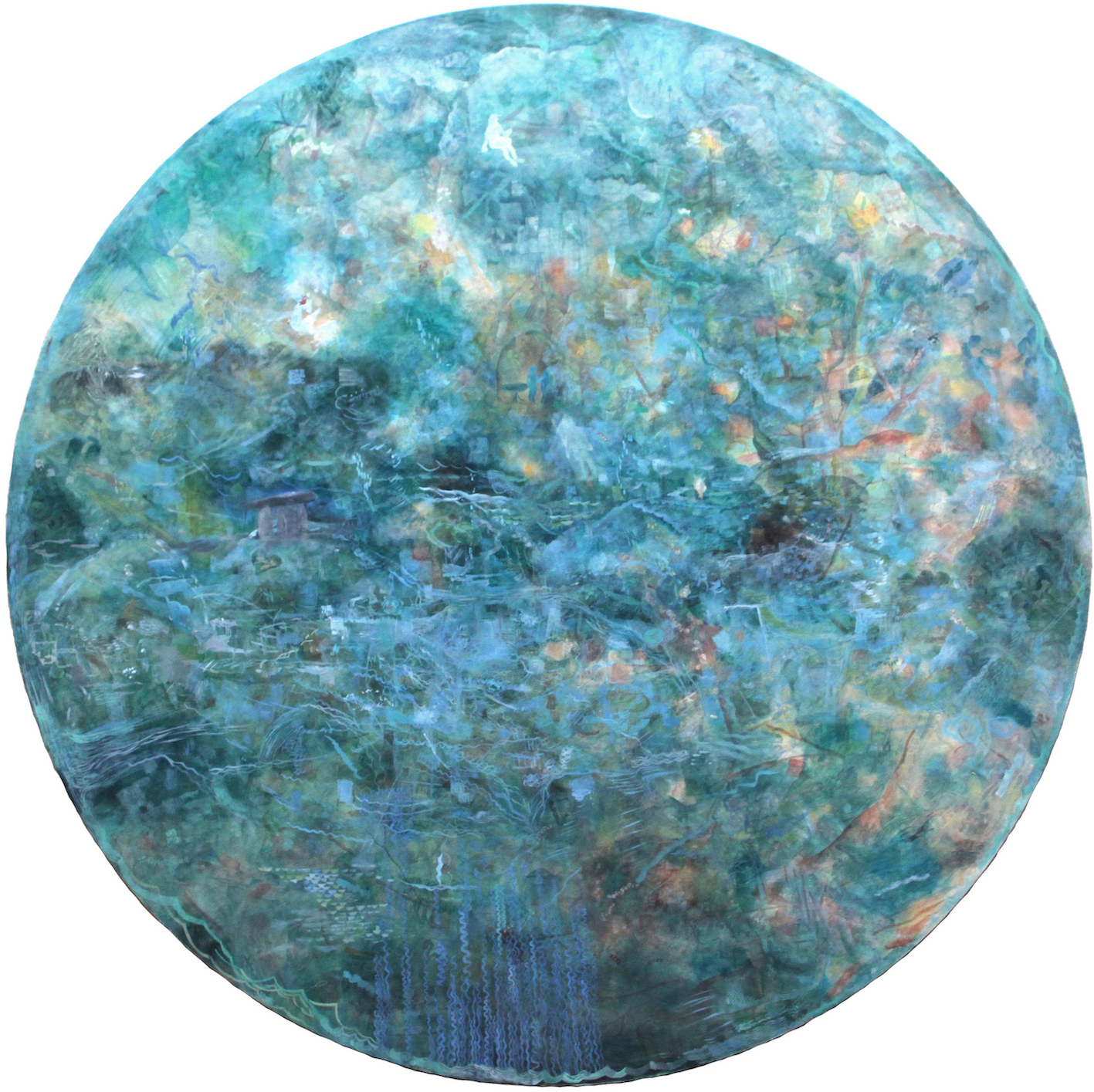 Welcome
The imagery of medieval maps and symbols found in myths and dreams make up the visual language of my, often circular, paintings and drawings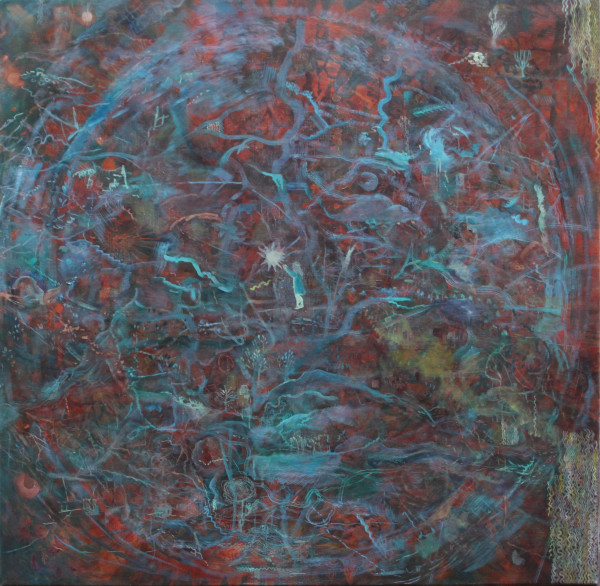 Routes are like plants; green, often with foliage springing, curling, stretching and turning from place to place.
Painted Reflective Books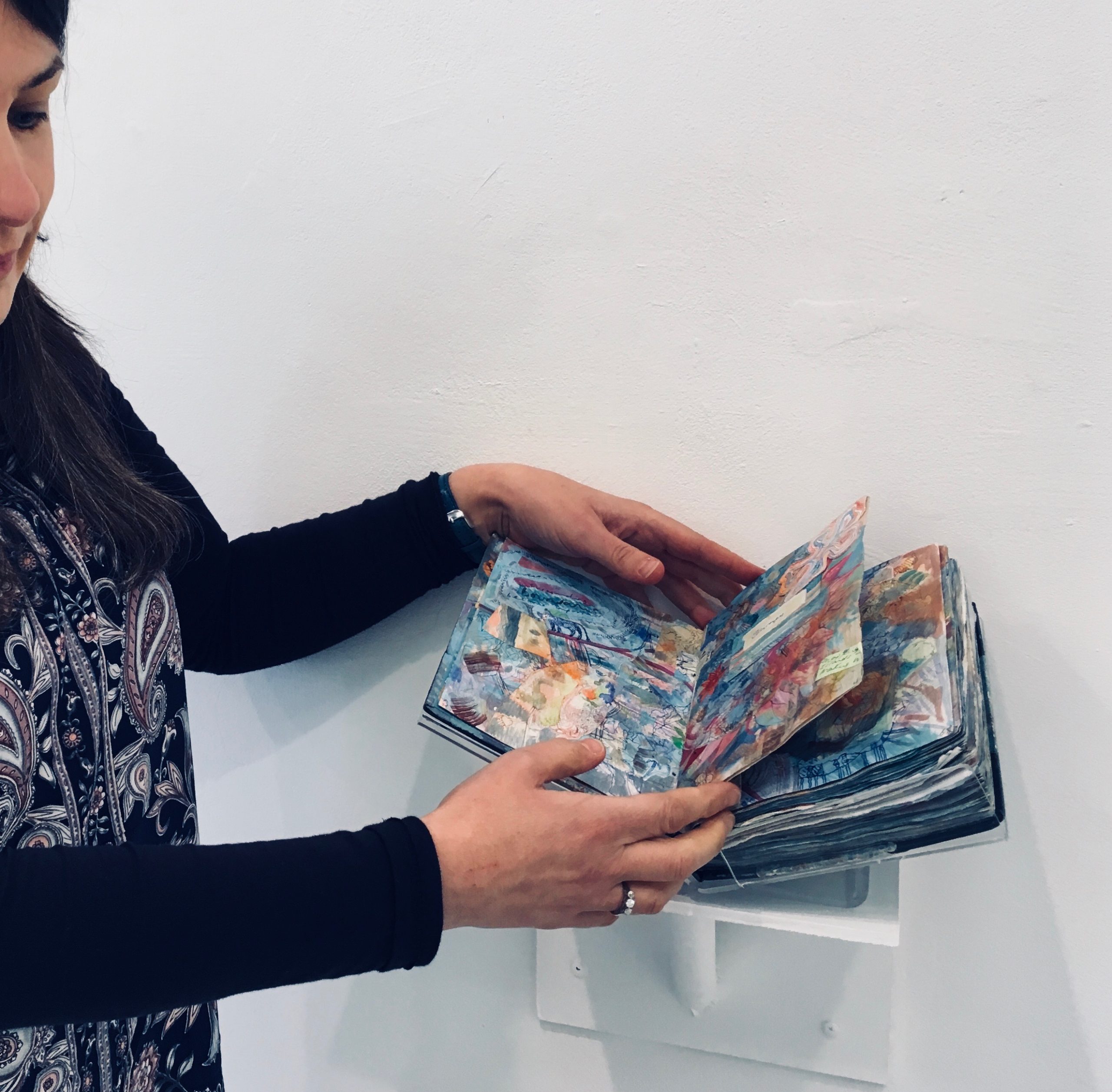 These painted Imaginary Atlas books, are, when possible, exhibited alongside the paintings.